IncNow is a registered agent service in Delaware for new business owners wanting to form an LLC or a corporation.
Excellent customer service is at the forefront of IncNow's mission as they support entrepreneurs with formalizing their dream business in the state of Delaware.
This IncNow review will cover everything you need to know about the company, from what they offer to how well their clients received the service.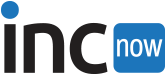 About IncNow
With over 45 years of experience, family-run IncNow is an excellent business service provider in Delaware. Their efficiency and personal services have led them to rack up more than 600 TrustPilot reviews.
IncNow only serves customers who want to start their business in Delaware, but their reach is impressive; they even work with Pinterest. They pride themselves in being an attorney-managed company that uses technology to offer innovative product packages that ensures efficiency.
Establishing a new business entity in Delaware can feel overwhelming since the state has some of the country's most complex business laws. An advantage of choosing IncNow is that they are experts in Delaware law and are sure to provide you with the support needed to get your business rolling. Attorneys David and John Williams have years of experience in transactional law and litigation.
As an aspiring entrepreneur, you'll be in good hands as IncNow will stay by your side for the life of your company if you choose. That said, they only offer services for people looking to establish a business in Delaware.
Structure Breakdown: Who is IncNow Good For?
IncNow can support you with forming five different types of business. Below is an overview of the services they offer.
Starting an LLC is one of the easiest ways to form a business in Delaware. The state offers many legal benefits for LLC owners, thanks to its business-friendly laws. An advantage of starting an LLC is that you can do everything online. You also don't need lots of information or paperwork to form your company.
Although forming an LLC in Delaware is a process performed online, you'll still need a Delaware registered agent to start your business. IncNow offers these agent services, and they can help you form your LLC in as little as five minutes.
Forming an S-Corporation or C-Corporation in Delaware will offer you and those who hold stock in your corporation a business-friendly court system and statutes. IncNow can help you start a corporation in one business day.
To start an S-Corp or C-Corp, you'll need to choose a name for your business and have a registered agent in Delaware on board with you. This is where IncNow steps in. You'll also need to write up a Certificate of Incorporation, which includes everything from your registered agent's details to the par value of each share.
IncNow can write up the Certificate of Incorporation for you, along with supporting you with determining the annual fee that Delaware will require you to pay. They can even help with writing up a stockholder agreement if your business has more than one stockholder.
If you start your company with two or more partners, forming a Delaware Limited Partnership (LP) could be the right fit for you. Creating an LP is a complex task, and IncNow can support you with filing your Certificate of Limited Partnership.
In addition to determining the General Partners and Limited Partners in your business, you'll also need to submit a Limited Partnership Agreement. The agreement isn't part of IncNow's standard LP package since most of their customers already have an agreement.
A series LLC is a unique opportunity to protect your Delaware company. It keeps your liabilities separate, provided that all members abide by formalities and keep open records. The advantage of this is that any protected series within your LLC won't be responsible for your other protected series's debts and liabilities.
IncNow can support you with filing a Certificate of Formation, including a section on how your LLC is legally able to create a protected series.
Setting up a non-stock corporation in Delaware involves a Certificate of Incorporation and Bylaws. Non-stock corporations involve any non-profit activity in the community, sports organizations, and civic associations, among other services.
IncNow will support you with establishing your Certificate of Incorporation. You must use the correct tax exemption language on your certificate, and, unlike the Division of Corporations webpage and other incorporation services, IncNow includes this verbiage.
Once you incorporate with IncNow, you'll need to fill out an IRS Form 1023 to ensure tax exemption.
IncNow Packages & Pricing
IncNow offers three different packages: The Basic Package, The Complete Package, and The Now Package for their LLC and Corporation packages. Compared to hiring an attorney, IncNow is an excellent value. However, in terms of the services they offer, they are on the more expensive spectrum compared to other companies.
Should you opt for IncNow's Complete or Now packages, they offer a $50 discount. You can take advantage of this discount by booking your services through their website and using the following code: INCNOW50.
If you are a Delaware resident, you can lower the cost of any package by naming yourself the registered agent. You will save $90 for the "First Year Registered Agent Service'' fee for any of their packages.
Below is an overview of what each of their packages entails and their pricing.
Basic LLC & Basic Corp
- $239
This package is a bare minimum service, including:
Registered Agent for 1 year
The Delaware Certificate of Formation
24-hour filing
IncNow is very transparent with their pricing. As with the higher-level packages, this package covers the $90 cost for the first year of Registered Agent service and $90 to file the Delaware Certificate of Formation (for an LLC) or $89 to file the Delaware Certificate of Incorporation (for corporations). This package also includes a $9 processing fee.
A significant difference between IncNow's Basic Package and its other packages is that the Basic doesn't include an Operating Agreement for LLCs, which is a 20-page document required under the Delaware LLC Act. It also doesn't include stock certificates, appoint officers/issue stock, bylaws, and minute books for corporations.
Delivery of documents by email and the one business day turnaround are other notable perks that the Basic Package doesn't include.
Complete LLC & Complete Corp
- $298
If you'd like to step your services up a notch, check out IncNow's Complete package. The price includes a processing fee of $118 for an LLC and $119 for a corporation. This package's advantage over the Basic Package is that it includes the 20-page LLC Operating Agreement for LLCs. And for corporations, it includes stock certificates, appoints officers/issue stock, bylaws, and minute books.
If you book your Complete Package with IncNow directly on their website, you'll also receive a $50 discount. Assuming that you need a Registered Agent, the total cost of this, IncNow's services, and the Delaware Certificate of Formation or Incorporation come to a total of $248.
Now LLC & Now Corp
- $399
With the Now Package, you can get all the bells and whistles of IncNow's services. They charge a processing fee of $169 for both an LLC and a corporation. By using their discount code, their processing fee drops down to $119. In addition to the services included with the complete package, you'll also receive your documents via email and enjoy a same-day turnaround.
With the Registered Agent service fee, Delaware Certificate of Formation, along with a $50 state fee, you're looking at a total cost of $349 to set up your business, which includes IncNow's $50 discount.
Overall Value vs. The Competition
If you're looking for basic LLC filing services, there are cheaper options out there like ZenBusiness and Incfile that offer just about the same service. IncNow is a middle-of-the-road option for filing in Delaware. Here's how IncNow stacks up vs. some of the competition.
IncNow Document Management & Online Experience
IncNow has an accessible online system to gather the data they need to form your LLC or corporation. All information is exchanged online through a streamlined form. There's no need to feel intimidated here—the information they need from you is basic, and they don't pack it with technical terms.
The three-step process for initiating forming your LLC or corporation with IncNow is 1) filling out your company and contact information, 2) choosing your options and services, and 3) reviewing and paying for your package.
You'll make your credit card payment online through their secure system.
Should your assigned attorney have any questions after receiving your online application, they'll likely give you a call instead of sending an email; efficiency is at the core of IncNow.
IncNow has an extensive FAQ section on their website, but if you have further questions, you can always give them a call.
IncNow Processing Time
IncNow's efficiency, coupled with the state of Delaware having a faster-than-average turnaround time, means that you can expect to formalize your business quickly.
As a Delaware Commercial Registered Agent, IncNow has a higher priority for filings compared to if you were to do it on your own. Once you complete your incorporation form, you can expect to receive your business documents with Priority Mail Delivery in four to six days.
If you expedite your package, you can have everything prepared in one business day, and you'll also receive it by email.
If you follow these same steps on your own, it could take many weeks before you find out if your Certificate of Formation is accepted or rejected.
IncNow Compliance & Track Record
IncNow has an impressive 688 reviews on TrustPilot with an average rating of 4.9. The overwhelming number of reviews indicate similar experiences with IncNow—they're efficient, friendly, and knowledgeable.
Many people comment that an attorney would hop on the phone with them to clarify any questions or doubts. Clients remark on how detail-oriented IncNow is and that their documents arrived quickly after setting up their account.
Based on reviews, many of IncNow's clients are repeat customers as they branch out with multiple entrepreneurial endeavors.
Unlike some of their competitors, IncNow specializes in setting up LLCs and corporations in Delaware since they only work in that state. They've been providing incorporation services since 1974 and currently have 17,000 active companies they represent. So although their service fees are higher than other agencies, you know that you'll receive the high-quality standard that you pay for. You can also ensure your paperwork is legally compliant.
IncNow Customer Service
IncNow offers customer service via phone and email. Unlike some of their competitors, their office hours are more limited. They're available to help you from 9:00 am – 5:00 pm from Monday to Friday.
Instead of composing an email, you can also click the "Have a Question?" button on their website. That will lead you to a form where you fill out your contact information and ask your question. A team member from IncNow will then contact you via email or phone.
Clients comment on how personable IncNow employees are, and they feel that they're easy to approach. They say that they feel like they're in good hands and that the employees have a deep level of understanding of forming LLCs and corporations in Delaware. They make a process that can feel intimidating for a first-timer feel effortless, and they use language that's simple to understand.
One downside of IncNow's customer support is the lack of live chat as a support option.
The Last Word: Is IncNow Worth It?
IncNow is a solid choice for entrepreneurs wanting to form an LLC or incorporation in Delaware. They're a small family-owned business and take time with their clients to answer questions.
If you're willing to pay a little extra for a company that will help you through every step of the process, IncNow is for you. However, if you're looking to pay less and just receive the bare minimum, you should search elsewhere. They aren't the most economical company on the market, but they certainly offer a high-quality and targeted service for Delaware residents.