If you've recently started a new business, you might've had a rushed introduction into the world of paperwork and legal jargon; for entrepreneurs looking to make their lives a little easier, business formation services are a popular choice. But it can be hard to know which you should choose; IncNow and LegalZoom will be compared side by side to give you a better idea of which is best for your business.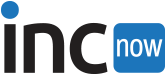 IncNow vs. LegalZoom: The Verdict
LegalZoom beats IncNow on price. IncNow is ideal if you're looking to form a business in Delaware, and LegalZoom is a solid choice if you're looking to incorporate a business entity in any other state. However, there are some transparency issues, and it's easy to run up a hefty bill with LegalZoom accidentally; while IncNow may seem more expensive, they're more transparent, too.
Choose LegalZoom if:
You need additional services such as financial/tax assistance
You want to set up your business entity outside of Delaware
You don't need a lot of customer support
You're trying to save money
Choose IncNow If:
You want to have better turnaround times
You're setting up your business entity in Delaware
You want excellent customer support
Services Offered & Pricing
The most significant difference between these providers is that IncNow only forms LLCs in Delaware, whereas LegalZoom forms businesses in all 50 states. Aside from that, IncNow's $99 price point includes a full year of registered agent service, whereas LegalZoom doesn't have this feature in any of their packages.
The customer service offered by LegalZoom is decent; however, it's much slower than IncNow. However, LegalZoom does provide a level of financial services with a banking resolution that can help you arrange a bank account and handle your taxes. Both can assist you with multiple business structures and additional assistance such as federal tax ID and business name availability searches.
Key Similarities
Business owners can start an LLC, corporation, or partnership
Both are well rated for compliance issues
Knowledgeable, professional customer support teams
Key Differences
IncNow offers a registered agent service, LegalZoom doesn't
LegalZoom offers more banking-focused services
LegalZoom Packages & Pricing
The Economy package costs $79. You get state business registration at this level, but the filing fees are not included in the package price. You also get guides to assist you with document reviews and knowing what steps to take, along with a personal assessment of your documents.
You have access to create your Articles of Organization and a financial account authorization letter, which will provide permission from the business to a person to open bank accounts. Finally, you receive access to customer support.
The Standard package costs $329. You get everything from the Economy package, along with an organizer embossed with your company name, company membership certificates with your company seal for ownership recording, and VIP processing.
Express Gold Package
- $349
The Express Gold package is $349. At this level, you receive everything from the other two packages and rush processing with the state and express shipping.
The advanced processing options with the Standard and Express Gold packages mean it takes less time to process any filings you make with the state.
In addition, the express shipping from the Express Gold package enables you to get anything you order from LegalZoom through the mail in less time. These shipping options can be critical and mean the difference between getting what you need in time to open your business doors, so it is well worth considering when choosing a package.
IncNow Packages & Pricing
Basic LLC & Basic Corp
- $189
IncNow charges $9 for their Basic LLC package. It is a bare minimum service with a Registered Agent and helps you complete the Delaware Certificate of Formation. As with the higher-level packages, you'll need to cover the $90 cost for the first year of Registered Agent service and $90 to file the Delaware Certificate of Formation (for an LLC) or $89 to file the Delaware Certificate of Incorporation (for corporations).
A significant difference between IncNow's basic package and its other packages is that the Basic doesn't include an Operating Agreement for LLCs, a 20-page document required under the Delaware LLC Act. It doesn't have stock certificates, appoint officers/issue stock, bylaws, and minute books for corporations.
Delivery of documents by email and one business day turnaround are other notable perks that the Basic package doesn't include.
Given IncNow's $9 processing fee and the $180 fees for a Registered Agent and your Certificate of Formation, the Basic LLC package's total cost is $189. The Basic Corp package will run you one dollar under at $188.
Complete LLC & Complete Corp
- $248
If you're happy to spend a little more, IncNow's Complete package costs $118 for an LLC and $119 for a corporation. It provides stock certificates, appoints officers/issues stock, bylaws, and minute books for corporations. This package's advantage over the Basic package includes the 20-page LLC Operating Agreement for LLCs.
Assuming that you need a Registered Agent, the total cost of this, IncNow's services, and the Delaware Certificate of Formation or Incorporation come to a total of $248.
Now LLC & Now Corp
- $349
You can get the best of IncNow's services for $169 for both an LLC and a corporation. In addition to the services included with the complete package, you'll also receive your documents via email and enjoy a one-business-day turnaround.
Given the Registered Agent service fee, Delaware Certificate of Formation, along with a $50 state fee, you're looking at a total cost of $349 to set up your business.
Document Management & Online Experience
IncNow has an easy-to-use online system to gather the data they need to form your LLC or corporation. All information is exchanged online through a streamlined form, and documents are readily available to view, edit and download. While LegalZoom is equally easy to use, it can be hard to dodge all upselling attempts. You can accidentally run up a substantial bill.
Key Similarities
Signing up is an easy process
The online interface is easy to use
Both websites have an array of educational tools and information such as FAQs that can help you navigate not only the website but your new business
Key Differences
LegalZoom seems more focused on upselling than customer service
Processing Time
IncNow would usually be considered quicker than LegalZoom in processing times, though both offer expedited filing services. LegalZoom's standard service takes up to 30 business days; however, As a Delaware Commercial Registered Agent, IncNow has a higher priority for filings than DIY. Once you complete your incorporation form, you can expect to receive your business documents with Priority Mail Delivery in four to six days.
If you expedite your package, you can have everything prepared in one business day, and you'll also receive it by email.
Key Similarities
You can expedite your process for a fee
Key Differences
IncNow is faster than LegalZoom
IncNow offers a registered agent service that speeds things up
Compliance & Track Record
LegalZoom has a decent track record for compliance. It creates legal documents that work for the intended purposes. Legal compliance with various states is a top priority to ensure that you get the documents you need.
IncNow's Trustpilot rating is consistently 4+ stars. The overwhelming number of reviews indicate similar experiences with IncNow - they're efficient, friendly, and knowledgeable.
Many people commented that an attorney would hop on the phone to clarify any questions or doubts.
Key Similarities
There are no known significant compliance issues
Key Differences
Customer reviews report that IncNow is more responsive to customers than LegalZoom is
Customer Service
IncNow and LegalZoom offer well-rated customer service and have no known compliance issues, but only LegalZoom is accredited with the BBB. Email and phone support are available at your convenience. With LegalZoom, a negative is that it's easier to get in touch with sales reps than customer support for existing customers, which infers that they care more about making sales than supporting existing customers. IncNow's Trustpilot page is full of glowing reviews revealing top-tier service, and they seem to care about their customers genuinely.
Key Similarities
Customer support is offered via email and phone lines
Key Differences
LegalZoom is BBB accredited
IncNow seems to offer more personalized, faster service
An LLC or limited liability company provides you the mixed benefits of a partnership and corporation. It protects you from personal liability for business dealings while allowing for pass-through profit and loss to your taxes. When it comes to LLC formation services, LegalZoom and IncNow both represent excellent choices for starting an LLC. LegalZoom can offer you additional assistance with your taxes. However, IncNow offers much better customer support.
IncNow is one of the best all-around service providers if you're looking to start a corporation, as they only offer their incorporation services in the state of Delaware. Incorporating in Delaware has unique benefits; it is much faster than other states and has uniquely corporate-friendly government departments. Many mega-corporations such as Apple and Google choose to incorporate in Delaware for this reason.
While IncNow can help you set up a partnership, they shine in terms of LLC formation and corporation formation processes. A partnership is a much more straightforward legal entity, and therefore, you can save yourself some money by using LegalZoom for this. Their tax assistance offerings are beneficial for small businesses and partnerships.
Once you have a certificate of incorporation and bylaws, you can fill out form 1023 to ensure tax exemption as a non-profit entity; IncNow can help you through every part of this formation process; however, it could be considered more complex than the other formation types, so their excellent customer support and fast response times will come in handy.
The Last Word
Irrespective of what your startup is, whether you're starting as a partnership, corporation or you're launching your LLC, these two are some of the best on the market. LegalZoom offers affordable, fast, and straightforward services with handy additions like tax filing. IncNow is a bit pricier but offers even speedier service with excellent customer support and free registered agent service (for the first year). On the whole, both can be trusted to look after you and your business docs, and they can cater to all of your business licensing needs.