Welcome to CorpStructures.com, a resource for accurate, up-to-date, and easy to understand information on creating and managing your business.
We're a group a real business owners. Our team of entrepreneurs and review board of licensed CPAs and business lawyers have been through all the hoops and obstacles that come with setting up a business entity and know how confusing it can be, especially with different requirements in each state.
Our mission is to help make those difficult decisions easier through our library of fact-checked advice columns, comprehensive reviews, and answers to the most common questions about how to set up your business the right way.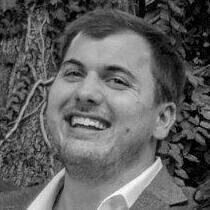 Mike Yon
Businesses:
Single-Member LLC
Multi-Member LLC
Mike is the proprietor of CorpStructures.com and leads research to help new business owners get established. He is based in North Carolina and owns multiple businesses.
The decisions you make when forming a business entity are serious and important to the security and well-being of your business, and more importantly, yourself and your family.
Our editorial process focuses on accuracy, timeliness, and breaking down all the corporate speak into terms you can actually understand.
We have a strict review system for each of the business services we research as well to help you make the best decision possible. Every single word we publish is independently reviewed by our review board of business lawyers and accountants to make sure you're getting accurate advice.
Contact Us
If you ever have any questions, don't hesitate to reach out to us via the contact form below and we wish you tons of success with your new business!