If you're starting your own business, one way to lighten your workload is to rely on a company formation service. IncNow and IncFile are two service providers that will be compared side by side to ascertain which is best for your business. They can handle every part of registering your business entity.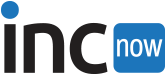 IncNow vs. IncFile: The Verdict
IncFile is a low-cost incorporation service that offers free LLC formation services (minus the cost of state fees). However, the low price does mean you're at risk of less-than-stellar service. IncNow has good reviews for customer support and is ideal for setting up non-profits, corporations, and LLCs.
Choose IncNow If:
You want to set up a partnership
You want more reliable customer support
You want to have faster turnaround times
You want to incorporate your business in Delaware
Choose IncFile if:
You want a free LLC formation service
You want to have lower fees
Services Offered & Pricing
Both IncFile and IncNow provide registered agent service, foreign qualifications, EIN acquisition, doing business (DBA) names, and other related incorporation services. IncFile offers free LLC formation and very low price services in general; IncNow is a little more expensive but generally considered a bit more reliable and provides more extras.
Key Similarities
Registered agent service
Support for DBAs
Key Differences
IncFile offers free LLC formation
IncNow can only be used if you want to incorporate it in the state of Delaware
IncFile Packages & Pricing
Silver package
- $0 + state fee
Preparation and Filing of Your Articles of Organization: These are the required documents for your LLC formation; IncFile will handle everything for you
Company Name Availability Searches: IncFile searches in your formation state to ensure your business name isn't already used
One Year of Free Registered Agent Services: You get access to free registered agent services for one full year with a Silver Package. Following years will be charged $119 annually if you choose to continue this service
Order Status Tracking: IncFile offers an order status tracking tool that monitors the status of your order
Business Tax Consultation: One of the services included in this package is a no-obligation tax consultation for 30 minutes with a certified tax professional
Lifetime Company Alerts: You'll receive email notifications to remind you of important dates, such as filing annual reports or other compliance requirements
Online Document Access: Once your state of formation returns your filed documents to IncFile, they will be ready for viewing and downloading on your online dashboard
Gold package
- $149 + state fee
The Gold package includes everything from the Silver package, plus the following:
Employer Identification Number (EIN): The EIN is a 9-digit number that acts as an SSS number for your company. If you have an EIN, you can do some things such as filing business taxes or opening a business bank account. You can obtain your EIN on your own from the IRS or let IncFile do the work for you
Custom Operating Agreement: If you are a Gold Package IncFile customer, IncFile LLC will draft and finalize your operating agreement
Banking Resolution: You can officially open a business bank account if you have a banking resolution. However, the banking resolution document would be redundant and unnecessary if you already have an EIN
Gold Business Formation Kit: You will receive a kit that bears the name of your company together with a transfer ledger
S Corporation Tax Form Preparation: Only a few LLCs use this feature. But in case you wish to be taxed the way an S Corporation is taxed, the document preparation and filing will be done by IncFile for you
Platinum package
- $299 + state fee
The platinum package includes everything in the gold package, including extras such as:
Expedited Document Filing: IncFile LLC will choose to expedite the filing of your documents in case your state of formation offers an expedited service. Customers who upgrade this Platinum Package will enjoy the ease of use
Sample Document Library: IncFile LLC will give you access to their document library that provides their customers various and commonly used legal contract templates
Business Website and Domain Name: You will be provided with your business website and domain name
IncNow Packages & Pricing
Basic LLC & Basic Corp
- $189
Registered agent service: With this package, you'll receive a registered agent service; however, you'll need to pay extra for it ($90)
Delaware Certificate of formation: The cost of this is $90
Delaware Certificate of Incorporation: The price is $89 for this certificate
A significant difference between IncNow's basic package and its other packages is that it doesn't include an Operating Agreement for LLCs, a 20-page document required under the Delaware LLC Act. It doesn't have stock certificates, appoint officers/issue stock, bylaws, and minute books for corporations.
Delivery of documents by email and one business day turnaround are other notable perks that the Basic package doesn't include.
Given IncNow's $9 processing fee and the $180 fees for a Registered Agent and your Certificate of Formation, the Basic LLC package's total cost is $189. The Basic Corp package will run you one dollar under at $188.
Complete LLC & Complete Corp
- $248
If you'd like to step your services up a notch, IncNow's Complete package costs $118 for an LLC and $119 for a corporation.
Corporation compliance assistance: This package includes stock certificates, bylaws, and minute books for corporations
Custom Operating Agreement: You'll receive a 20-page operating agreement for LLCs
Assuming that you need a Registered Agent, the total cost of this, IncNow's services, and the Delaware Certificate of Formation or Incorporation come to a total of $248.
Now LLC & Now Corp
- $349
You can get all the bells and whistles of IncNow's services for $169 for both an LLC and a corporation. In addition to the services included with the complete package, you'll also receive your documents via email and enjoy a one-business-day turnaround.
Given the Registered Agent service fee, Delaware Certificate of Formation, along with a $50 state fee, you're looking at a total cost of $349 to set up your business, which includes IncNow's $50 discount.
Document Management & Online Experience
IncNow has an easy-to-use online system to gather the data they need to form your LLC or corporation. All information is exchanged online through a streamlined form, and it's simple to include your business online.
IncFile also has a simple online service. However, customer reviews say that there are inaccuracies in the filing service with incomplete documents.
Key Similarities
 Fully online systems that allow for convenient company formations
Key Differences
Customer reviews report that IncFile has inaccuracies and missing documents
Processing Time
One of the most important considerations when choosing your business formation service is the processing time. IncFile's processing time varies depending on your location; IncNow's efficiency, coupled with the state of Delaware having a higher-than-average incorporation turnaround time, means that you can expect to formalize your business quickly.
Key Similarities
Expedited filing is possible
Key Differences
You can only incorporate in Delaware with IncNow
IncFile's expedited filing is slower than IncNow, as IncNow offers 24hr expedited services
Compliance & Track Record
The Better Business Bureau (BBB) revoked IncFile's accreditation. The BBB did this because IncFile failed to maintain a positive track record in the marketplace. IncFile also lost its accreditation for not responding quickly to BBB disputes. The company also didn't cooperate with the BBB to eliminate customer complaints. And IncFile didn't approach business dealings or marketplace transactions in good faith.
IncNow has an impressive 688 reviews on TrustPilot with a 4.9 average rating. Many people commented that an attorney would hop on the phone to clarify any questions or doubts. Clients remark on how detail-oriented IncNow is and that their documents arrived quickly after setting up their account. IncNow rates very highly for compliance, unfortunately, IncFile does not.
Key Similarities
You can purchase compliance services from both IncNow and IncFile
Key Differences
The BBB revoked IncFile's accreditation
IncNow consistently has 4+ star reviews and is considered trusted by their customers
Customer Service
IncNow offers customer service via email and phone, and you can also fill out their online form and wait for a callback; reviewers report that this doesn't take long. IncFile offers a similar level of service; however, getting a call back can take a long time, and reviewers report poorer customer service.
Key Similarities
You can access customer support via email and a phone line open during business hours
Key Differences
Customer reviews reveal a poorer level of customer service from IncFile
Structure Breakdown
Now let's look at how each service provider performs in each category.
IncFile doesn't necessarily have the best reputation; however, they are steadily showing signs of improvement, and if anything is tempting, it's that their LLC formation packages are free (apart from the cost of state filing fees). The majority of IncFile's customers are limited liability company owners.
Forming an S-Corporation or C-Corporation in Delaware will offer you and those who hold stock in your corporation a business-friendly court system and statutes. IncNow can help you start a corporation in one business day.
IncNow can write up the Certificate of Incorporation for you, along with supporting you with determining the annual fee that Delaware will require you to pay and writing up a stockholder agreement if your business has more than one stockholder. IncFile can help you set up your new business if you'd prefer to incorporate it in any other state, though.
IncFile can't help you form a partnership, but IncNow offers comprehensive services for business owners seeking help with the partnership formation process. You can trust the experts at IncNow to get everything started for you.
IncNow will support you with establishing your Certificate of Incorporation, and they have a high success rate for the registration of non-profit entities. IncFile can't help you with this as they don't fully support non-profits, though they can provide limited assistance.
The Last Word
If you're looking for the best LLC service, you might consider trying IncFile, as their free incorporation services for LLCs (paying only filing fees) puts them at an unbeatable price point. However, customer feedback is less than perfect. Those looking for additional services and an application process that is fully available online should consider IncNow. One negative of IncNow is that they only offer their services to those looking to incorporate in Delaware; however, their compliance rating means that you can be confident that they'll look after you, your new company, and your important documents, so it may be worth spending the extra for peace of mind.