When you're setting up a new business, there are various regulations, rules, and stacks of paperwork to consider; one way to lighten your load is to turn to a professional incorporation service. The right service will take your details and handle everything from there. But there are dozens of service providers available, each with several formation packages. Let's look at two great formation companies - Rocket Lawyer and Harvard Business Services.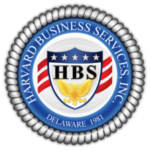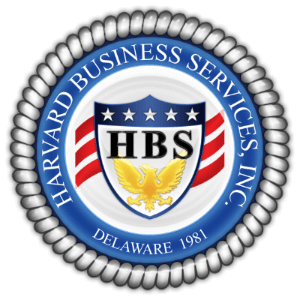 Rocket Lawyer vs. Harvard Business Services: The Verdict
Harvard Business Services is a Delaware-based business formation service formed in 1981. Richard Bell built the company with his focus on exemplary customer service, and his son, Michael, has inherited this philosophy, offering personalized customer support via live chat, email, and phone.
Rocket Lawyer was formed in 2008 and focused primarily on legal services, with its unique subscription-based pricing model offering affordable access to legal help. Despite being newer than Harvard Business Services, they've already helped more than 20 million businesses incorporate. Rocket Lawyer provides excellent legal advice and assistance with legal documents, particularly for small businesses that don't want the cost of an attorney. They offer excellent customer support with a 30-day no-hassle refund policy. Overall, Harvard Business Services offers ideal packages if you're looking for a more traditional formation service and are happy to incorporate it in Delaware.
Choose Rocket Lawyer if:
You want legal services
You want a 30-day moneyback guarantee
Choose Harvard Business Services if:
You're incorporating in Delaware
You want an incorporation service with an older name
You want personalized service, all the way to the top
Services Offered & Pricing
Rocket Lawyer has a unique subscription-based pricing model which comprises on-call legal services for $39 a month. You can incorporate it anywhere in the USA. Harvard Business Services offers three pricing packages starting at $179, and you can only use them to incorporate in Delaware. Harvard Business Services provides registered agent services for the first year, whereas Rocket Lawyer will charge you extra - though you do get a discount for subscribing. Other than that, you can incorporate any business entity, and the services offered have significant overlap.
Key Similarities
You can incorporate any business entity
Key Differences
The majority of Rocket Lawyer's services are available on a subscription
You can incorporate in any state with Rocket Lawyer
Harvard Business Services offer three packages
Rocket Lawyer Packages & Pricing
You'll only have two pricing options if you're looking for an LLC formation package from Rocket Lawyer. Most consider their subscription-based formula to offer more benefits.
Monthly Subscription
- $39.99/month
The monthly subscription includes a free LLC service; you can also try the subscription-free for seven days. While the monthly subscription and one-time service are the same core LLC formation service, the subscription package differs in the other features you'll receive. For example, the monthly membership includes unlimited Q&A with an in-house attorney and a 30-minute phone call for every new legal project.
Services included:
Services included in the monthly subscription package include:
Assistance with document creation
Ask an attorney if you have legal questions
30-minute consult on new projects
Free assistance with filing
Attorney reviewal of all documents
One-Time Incorporation Service
- $99.99 + state fees
This one-time purchase is only for LLC formation. You will have to purchase a la carte for any other services needed.
Services included:
Preparation of your articles of organization or operating agreement
Business name availability check
Cloud storage and unlimited access to your legal documents
Hard copies of your legal documents
Registered Agent Service
- $149.99
A full year of registered agent services with Rocket Lawyer will cost you $149.99. If you're a member using this service, you'll get a discount.
Harvard Business Services Packages & Pricing
Harvard Business Services offer several packages to entrepreneurs; they are as follows:
The Green package, costing $179, is the most affordable and includes:
Business name check
All state filing fees
Preparation of all of your documents for filing
Same day electronic filing
Approved official documents emailed within three business days
Updates of business requirements as necessary
Free digital corporate seal
Registered Agent Service - free for the first year and $50 per year after that for the lifetime of your company.
The Basic package includes everything in the above plus:
Priority mailing
Digital document templates
Standard Domestic package
- $429
The Standard Domestic package costs $429 and includes all of the above in addition to:
Annual reporting
Digital member certificates
A meeting minute book
Delaware company handbook
Additional forms
A gold embossed company binder
Document Management & Online Experience
Harvard Business Services are professional, and its online portal is easy to use, but it is more fundamental and leaves you with the impression that they're not quite fully digital yet. Still, you can request certified copies of your documents, and they'll be delivered to you quickly. Rocket Lawyer offers a fully functional online experience with cloud storage and instant access to your legal documents.
Key Similarities
Trustworthy and competent providers you can trust to look after your documents
Key Differences
Harvard Business Services is pretty basic compared to Rocket Lawyer, which came up in the digital world, whereas Harvard Business Services have been forced to adapt
Processing Time
Rocket Lawyer can be a little slow; turnaround time varies based on your company's location, and you can't access an up-to-date estimate without signing up. However, expedited filing is available starting from $60. On the other hand, Harvard Business Services have some of the fastest processing times; as they are connected to the Delaware Division of Corporations, they can immediately file all paperwork for processing within 1-2 business days. You can also expedite this further for guaranteed company formation within 24 business days, but the additional fee could vary.
Key Similarities
Expedited filing is available for a fee
Key Differences
Harvard Business Services is much faster than Rocket Lawyer, on average
Compliance & Track Record
Harvard Business Services is Better Business Bureau (BBB) accredited with an A+ rating and 0 complaints registered with the BBB in the last 12 months. In addition to this, customer reviews are usually glowing and occasionally feature customers who've been with them for 20+ years. Rocket Lawyer also has good reviews on Trustpilot, with overall decent customer feedback.
The Better Business Bureau also accredits them. But they've closed dozens of complaints in the last year, so they're not doing quite as well as Harvard. Still, this could reflect the much higher amount of clients that Rocket Lawyer assists.
Key Similarities
BBB accreditation
Positive online feedback
Key Differences
Harvard Business Services doesn't have complaints registered on their BBB page
Customer Service
Harvard Business Services offers excellent customer service, including bilingual (Spanish) customer support available via Skype, Whatsapp, Live chat, phone, and email. They are often reputed to be the best in the industry. Rocket Lawyer offers good customer support via phone and email, but its live chat left a lot to be desired with clunky keywords and a lot of tail-chasing going on before you speak to an actual human being. With that said, both offer excellent service with minimal upselling.
Key Similarities
Live chat is available
Customer reviews around the support teams are usually positive
Key Differences
Harvard Business Services offer bilingual support
Rocket Lawyer's live chat service needs work
Structure Breakdown
The exact experience you have with a service provider will vary depending on your needs and the business entity you're setting up. What's ideal for accountants setting up a partnership may not be ideal for small businesses wanting an LLC. So, let's break down what each provider offers different business owners.
The free registered agent service (for one year), unique benefits of incorporating in Delaware, and additional services offered make Harvard Business Services the top choice for your limited liability company start-up. Rocket Lawyer could assist during the formation process, but much of their benefit is in legal assistance, which the average LLC doesn't require much of.
Harvard Business Services has unique benefits for your corporation - Delaware is known as the most corporate-friendly state for a reason, with many big internationals choosing to base themselves in Delaware. But suppose you think you'll need high-quality legal services rather than investing in the services of a law firm. In that case, you should consider the lower-priced alternative of Rocket Lawyer, offering you access to an attorney for just $39 per month.
While Rocket Lawyer can assist you with a partnership agreement, Harvard Business Services has three dedicated packages aimed toward helping partnerships, and a large part of their core client base is partnership clients. It is also more affordable to pay a once-off or yearly fee than to keep paying a monthly fee for legal services you may not need.
Neither seems ideal for a non-profit, but they offer unique benefits. That benefit is experience, faster filing, and high-quality customer service with Harvard. With Rocket Lawyer, you'll enjoy the backing of an attorney-powered company which is more important if you're navigating the confusing legal world of non-profit status.
The Last Word
While both rated well for customer service, ease of use, and document management, alongside possessing good track records, there are critical benefits to choosing one or the other.
If you're looking for the best LLC formation service with an affordable price and great additional features, you should consider Harvard Business Services. But if you're looking for a formation package that includes legal assistance, you should contact Rocket Lawyer.