If you're setting up a new business, one of the most significant things you can do to make your life easier is to rely on a business formation service. You can select your formation package, fill out a few details and then relax while the professionals handle it for you. But there are dozens of business formation companies. Two big names are Northwest Registered Agents and Harvard Business services, let's analyze them side-by-side to see which is best for your business.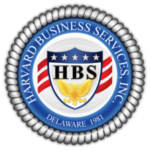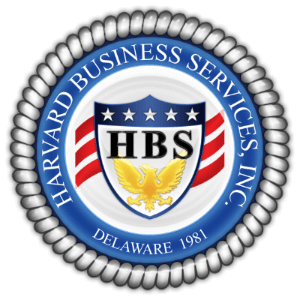 Northwest Registered Agent vs. Harvard Business Services: The Verdict
Harvard Business Services is a family-owned business based out of Delaware, only offering incorporation for Delaware businesses. Incorporating in Delaware has unique benefits, including flexible legislation and a friendly local government. Business Harvard Services has helped over 200,000 business entities in Delaware since 1981.
Northwest Registered Agent Services offers a no-nonsense approach to the formation process, with only one package and affordable registered agent services. Beginning in 1998, they continually improved their services with more than 200 corporate guides (customer service agents) at their disposal. Northwest scans all documents through to you - compared to most services that only scan through government mail.
Choose Harvard Business Services if:
You would want to incorporate it in Delaware
You want a company that's been around for longer
You want to save some money
Choose Northwest if:
It's important to you that you receive all mail
You want to incorporate outside of Delaware
Services Offered & Pricing
Northwest has a different approach to filing services, with only one standard package offered. They do also offer a free account, which doesn't come with any incorporation services but encompasses learning resources.
You can easily upgrade to a paid account at any time. Harvard Business Services don't offer a free account. Still, they do offer cheaper LLC formation packages and a free registered agent service, which rises to $50 after the first year, compared to Northwest's registered agent service, which will cost you $125 per year after the first full year. Harvard Business Services offer several packages for you to choose from and can also help international businesses incorporate in Delaware. Either way, you'll receive excellent lifelong customer support for your new business.
Key Similarities
Reliable registered agent services for your privacy
Form your new business, irrespective of the entity type
Lifetime customer support
Key Differences
Harvard Business Services can save you money
Harvard Business Services offers service packages geared towards international clients
Northwest can help you incorporate in any state
Northwest offers a free account
Harvard Business Services Packages & Pricing
Harvard Business Services offer several packages for entrepreneurs:
The Green package is the cheapest available and includes:
Entity name availability check - to ensure your company's name is available to form a business entity in Delaware
All state fees
Preparation and filing of all company formation documents
Same-day digital filing
Approved official documents to be emailed within 72 hours
Digital corporate seal
The first year of registered agent service ($50 per year thereafter)
This package includes everything in the above plus:
Electronic document templates for LLC or corporate documents
Priority mailing
This package is quite expensive but offers priority mailing, which is a great benefit.
Standard Domestic Package
- $429
The Standard Domestic package, at $429, is currently discounted to $329. It includes all of the features of the Basic package plus:
Digital member certificates
A meeting minute book
A Delaware company guidebook
Additional forms
A gold embossed company binder
Harvard Business Services also offers international packages for companies outside of the United States filing in Delaware as well as a mail-forwarding service to their preferred address.
Northwest Registered Agent Packages & Pricing
Northwest only offers one package, with optional add-ons such as annual reporting, legal documents, and compliance services such as assistance acquiring a Certificate of Good standing.
A La Carte Services
- $225 upfront, variable per year
Northwest Registered Agent only offers one package with additional add ons. For $225, they will act as your registered agent for the first year ($125 thereafter) and form your business, providing new business owners with corporate bylaws, operating agreements, initial resolutions, and other essential documents. Annual reporting is also included, but after the first year, you can continue to use Northwest to submit your annual report to the IRS for $100.
Document Management & Online Experience
Northwest offers a great document management experience, but it may be distracting to receive all of your junk mail - you may appreciate a more streamlined offering, such as Harvard Business Services. Either way, you'll be managing your documents 100% online, with a completely digital system.
Paper systems are in the past where they belong, as you run the risk of losing documents and have to wait for posted documents etc., but you can still request physical documents from them. Harvard Business Services advises this will take 1-2 days, but Northwest doesn't advertise an explicit time. On the whole, both offer similar services and receive good customer feedback, but Harvard offers a more streamlined service.
Key Similarities
Secure, digital online systems
You can request paper copies
Key Differences
Northwest Registered Agents scan everything for you
Processing Time
Harvard Business Services offer some of the fastest processing times in the business; being directly connected to the Division of Corporations in Delaware, they can file formation documents the same day and guarantee approval within 24-48 hours. You can expedite filing for a fee.
Northwest also offers expedited service but falls short of explicitly promising a turnaround time.
Key Similarities
Expedited filing is offered
Key Differences
Harvard Business Services offer a clearer turnaround time
Compliance & Track Record
Harvard Business Services, Inc is incorporated with the Better Business Bureau (BBB), and customer reviews on Trustpilot reveal that they have a solid track record and reputation. Northwest isn't registered with the BBB but has nonetheless earned an A- rating. Customer feedback online is overall positive.
Both service providers can assist you in remaining legally compliant, with additional services encompassing compliance issues such as annual reporting.
Key Similarities
They offer all you need to remain legally compliant
No significant issues with the reputation of either company
Key Differences
Harvard Business Services Inc is BBB accredited
Customer Service
Northwest offers 24/7 customer service and total protection of your data. You also have access to FAQs and other assistance for free before even signing up. Harvard Business Services offers customer support via live chat, Skype, email, and phone calls in both English and Spanish, and reps are knowledgeable and friendly.
Key Similarities
Excellent customer service
Key Differences
Harvard offers multilingual customer support
Northwest offers free assistance before you sign up for a service package
Structure Breakdown
The exact experience you have with a service provider will vary depending on the business entity you're setting up, so we'll take an in-depth look at what each business structure offers you.
When it comes to LLC formation services, it's hard to pick the best. It really depends on what you're looking for - if you're looking for an industry leader in registered agent services and don't want to incorporate in the state of Delaware, you should consider Northwest first and foremost. However, if you want the extensive benefits of incorporating in Delaware multilingual customer support and cheaper formation for your limited liability company, Harvard Business Services win hands down.
Delaware has attracted more than a million corporations for a reason - it is especially corporation-friendly. Harvard Business Services can help you set up a corporation in Delaware under General Corporation Law.
While Harvard Business Services advertise support for partnerships, the majority of their clients are corporations. Northwest deals with more partnerships and enjoys consistent excellent feedback from its clients; you can set up a partnership agreement or DBA with the help of Northwest Registered Agent Services.
Harvard Business Services can help you set up a non-profit Delaware corporation, allowing you to enjoy tax-exempt status as a non-profit and the benefits that come with incorporating in Delaware.
The Last Word
Harvard Business Services and Northwest Registered Agent offer similar levels of service, with some differences. It's difficult to pick out an absolute best. However, Harvard Business Services offer the best price point, and incorporating in Delaware has unique benefits. You shouldn't discount Northwest totally, though. Their simple pricing and free FAQs/learning resources offer a unique benefit, too.