It's easy to feel a bit lost and overwhelmed when you're starting your new business; that's why business formation services exist. You can sit back and relax, knowing that everything is taken care of during the formation process. Two top-rated services are MyCorporation and Harvard Business Services, which we'll compare side-by-side so you can see which is best for your business.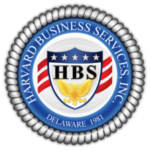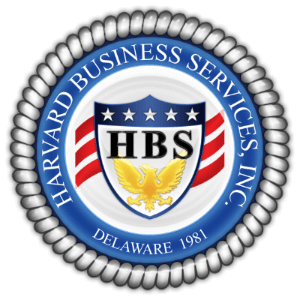 MyCorporation vs. Harvard Business Services: The Verdict
MyCorporation receives excellent reviews online and offers solid customer support. However, they have hefty shipping fees (that aren't always advertised openly). Their expedited filing costs aren't always precise and seem to cost upwards of $100. But it's hard to know what exactly their turnaround time is, even if you go out of your way to pay for rush processing.
Harvard Business Services is an excellent provider, but they're a bit restrictive in that they only provide services in Delaware.
Many large corporations choose to incorporate in Delaware, called "A Corporate Mecca." Delaware offers unique benefits for corporations.
Harvard Business Services explicitly provides a full year of registered agent services with all of their formation packages.
While MyCorporation does a great job, the inclusive registered agent service is enough to say that overall, Harvard Business Services is best, unless you want to incorporate in a state other than Delaware.
Choose Harvard Business Services if:
Like many other business owners, you want the benefits that a Delaware-based organization provides
You want multilingual customer support
You want an all-inclusive registered agent service
Choose MyCorporation if:
Finding a low price is paramount
You want a near-automatic filing process
You would want cheaper annual reporting
Services Offered & Pricing
MyCorporation and Harvard Business Services have a lot of the same offerings, but one big difference is the price. Harvard Business Services has some more expensive packages, but it could work out cheaper for you depending on what you need.
For example, Harvard Business Services charges just $50 for their registered agent service, whereas MyCorporation will require you to purchase a $229 deluxe package to access their registered agent services. MyCorporation offers a 60-day moneyback satisfaction guarantee and some other perks, and you can incorporate your business in any state.
Harvard Business Services can also incorporate international companies; MyCorporation doesn't seem to offer this service.
Key Similarities
Incorporate an LLC, non-profit, corporation, or partnership
Tax ID and annual reporting services
Choose from three transparent packages
Key Differences
Incorporate in Delaware with Harvard Business Services
Save money on registered agent services with Harvard Business Services
Enjoy MyCorporation's 60-day moneyback guarantee
MyCorporation Packages & Pricing
Starting at $99 (not including state fee), this affordable package includes everything you need to incorporate a corporation or LLC. Included is:
Unlimited customer support
Articles of Incorporation and business documents
Business name availability check
You'll also be given access to MyCorp Vault, which stores all of your business documents in one place. You can consolidate everything and immediately access your tax documents. You'll also get full compliance support at the local, state, or federal level.
Included in the $129 Standard package is an annual reporting service. You must submit an annual report informing the IRS of your financial information and activities. Tax season is less daunting with this assistance.
Starting at $229, the Deluxe package will give you everything in the above plus registered agent service. Registered agents offer various benefits and guarantee you're complying with the best industry standards.
The premium package includes MyCorporation's highest service level. For $324, you'll gain access to everything, including an additional suite of features called MaintainMyBiz which will give you one-to-one assistance from employees specifically trained to assist you and help grow your business.
Harvard Business Services Packages & Pricing
The Green Package is the most affordable, at just $179. It includes:
Company name check - to ensure your entity's name is available for use in Delaware
Any state fees
Preparation of documents for company formation
Same day filing (electronically)
Emailed official documents within three business days
Regular updates of Delaware's state requirements
Digital corporate seal
Registered agent services (free for the first year, $50 per year afterward if you renew)
Lifetime customer support
In this package you get everything from the above plus:
Digital business document templates
Expedited mailing for all documents
You don't get much more in this package than the previous one, so you may want to stick to the basic package, though it's helpful if you require hard copies and will use their expedited mailing offer.
Standard Domestic Package
- $429
The standard domestic package includes everything from the Basic package in addition to:
Digital member certificates
A meeting minute book
A Delaware company guidebook
Additional forms
A Gold embossed company binder
This package is the most expensive of the three options offered, but with just the added benefit of a binder and additional form samples. The basic package is usually sufficient.
Document Management & Online Experience
You can manage all of your documents online with Harvard Business Services and MyCorporation. MyCorporation has developed an intuitive and easy-to-use system that can even offer you a Q&A walkthrough to decide which business entity is best for you. Harvard Business Services' online offerings are a little more basic and leave you with the feeling that they're not comfortable in the digital world yet, but they're easy to use.
Key Similarities
Safe, secure websites that are easy to use
Key Differences
MyCorporation's website is more modern and intuitive
Processing Time
MyCorporation's expedited filing service isn't very transparent and seems to vary considerably by state. Whereas Harvard Business Services, providing services in only one state, can be more transparent. They can expedite your filing within one working day and guarantee company formation within 24 days for a fee.
Key Similarities
Expedited filing is possible for an additional fee
Key Differences
Harvard Business Services have clearer processing times
Compliance & Track Record
MyCorporation and Harvard Business Services share an excellent track record; they're both professional and have scores of positive customer reviews. They're well regarded for professionalism and responsiveness.
MyCorporation's 60-day moneyback guarantee is something their customer's rate well; overall, there are no outstanding compliance issues.
Key Similarities
Key Differences
MyCorporation's 60-day moneyback guarantee
Customer Service
Customer feedback on Trustpilot reveals that both formation companies have reputations of excellent customer service. You can reach MyCorporation via email or phone support and even have dedicated bespoke customer services with their premium package. Harvard Business Services takes it to the next level by offering assistance in English and Spanish via email, phone, live chat, WhatsApp, and Skype.
Key Similarities
Excellent, well-rated customer service
Key Differences
You have more options for contacting Harvard Business Services
Harvard Business Services offers multilingual services
MyCorporation has a dedicated package for bespoke services
Structure Breakdown
The exact business entity you set up will define your experience with your service provider. Let's look at a detailed breakdown of the different business structures.
To start your LLC, you'll need to draw up an LLC operating agreement and your articles of organization; both can assist you with this; you'll also save some money by using MyCorporation for your LLC incorporation services, with their basic package starting at $79.
Harvard Business Services offers unique benefits such as free registered agent services ($50 annual fee after the first year) alongside their LLC formation services. Still, you'll be restricted to launching your startup in the state of Delaware, whereas MyCorporation will allow you to incorporate in any state.
The state of Delaware offers you unique benefits for starting a corporation, and Harvard Business Services is a high-quality service provider that you can trust with your new company. They'll assist you with every step, including corporate bylaws, registered agent service, and annual reporting, too.
MyCorporation seems to provide partnership and limited liability company registrations predominantly, overall. Many of their reviews are from clients who've used their services to set up a DBA (doing business as) partnership. They're affordable, reliable, and experienced.
Harvard Business Services can help you form a Delaware non-stock corporation and convert it to a non-profit by filing for 501(c) status with the IRS. Harvard Business Services has seemingly serviced more non-profits than MyCorporation, so it seems you'd have a higher chance of approval as a non-profit if you use them.
The Last Word
Whether you're a small business or hoping to start a corporation, you can benefit from incorporation services. You fill out your information and let them do the rest - which could include checking your company name is available, business licensing support and additional services, as well as the usual LLC formation package.
It's beyond dispute that you can save a lot of time and effort using these services. But which is best? You're unlikely to be disappointed by the offerings of either company. Still, Harvard Business Services represent one of the top options in the business, and incorporating in Delaware will give you unique benefits, too.