When setting up a new business, you already have a lot to do. One way to simplify the process is by leaning on a professional incorporation service. In doing so, you can gain peace of mind and streamline your business formation and management processes.
Today, Harvard Business Services and LegalZoom will be compared side by side to help business owners like you decide which best meets your business needs.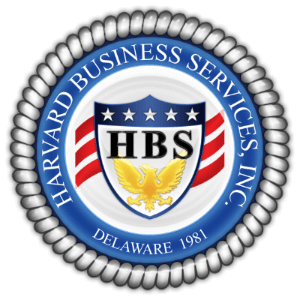 Harvard Business Services vs. LegalZoom: The Verdict
Harvard Business Services has a wealth of experience in business formation in Delaware. Harvard Business Services, Inc was established over 40 years ago. They're one of the longest-running service providers. LegalZoom is also well established with around 20 years in the business. If you want a cheaper option, LegalZoom is ideal.
However, if you rank experience above affordability, then Harvard Business Services is probably ideal for you. With that said, LegalZoom gives you the freedom to start your business anywhere.
Choose LegalZoom if:
You want to start a business registered anywhere that isn't Delaware
You want a more affordable option
You want access to legal advice
Choose Harvard Business Services If:
You want to start a Delaware-based business
You value long-standing reputations (40+ years in business)
You want a premium service
Services Offered & Pricing
Key Similarities
Access to professional, knowledgeable assistance
Startup any business type with either company, LLC, corporation, partnership, or nonprofit
Expedited filing times
Efficient online document management
Key Differences
Harvard Business Services, Inc can only help you set up a Delaware-based business
LegalZoom can provide a level of legal knowledge that will prevent you from hiring a law firm
Harvard Business Services & Pricing
The Green Package, at $179, is the most economical. It includes:
Entity name check - to ensure your business name is available to form a business entity in Delaware
All state filing fees
Preparation of all documents and requirements to file for the company formation
Same day electronic filing
Approved official documents emailed within 2-3 business days
Updates of annual Delaware state requirements and notices
Free digital corporate seal
The free registered agent for the first year and a low guaranteed price of only $50 per year for the lifetime of your company
Free customer support for the lifetime of your company
This Package is suitable for all business entities and includes everything you need to file for a new business in Delaware.
The Basic Package, at $329, is currently discounted to $229. It includes all the benefits of the Green Package plus:
Digital document templates for LLC or Corporation documents
Priority Mailing for all formation documents
This Package is significantly more expensive than the Green Package without offering many more benefits. It is helpful if you need a hard copy of your documents and a sample of document templates to adjust to your needs.
Standard Domestic Package
- $429
The Standard Domestic Package, at $429, is currently discounted to $329. It includes all of the features of the Basic Package plus:
Digital Member Certificates
A Meeting Minute Book
A Delaware Company Guidebook
Additional Forms
A Gold Embossed Company Binder
This Package is the most expensive of the three options offered, but with just the added benefit of a binder and additional form samples. The Green or Basic Package will usually suit most company's needs.
Harvard Business Services also offers International Packages for companies outside of the United States filing with Delaware if they do not have a local address, a mail-forwarding service to their preferred address.
Harvard Business Services offers additional services for a fee.
LegalZoom Packages & Pricing
The lowest-priced package is the economy package at $79; for this, you'll receive state business registration (filing fees aren't included) guides to assist you with document reviews, detailed step-by-step assistance, and a personal assessment of your documents.
You have access to create your Articles of Organization and a financial account authorization letter, which will provide permission from the business to a person to open bank accounts. Finally, you receive access to customer support.
The Standard Package costs $329. You get everything from the Economy package, along with an organizer embossed with your company name, company membership certificates with your company seal for ownership recording, and VIP processing.
Express Gold Package
- $349
The Express Gold package is $349. At this level, you receive everything from the other two packages and rush processing with the state and express shipping.
The advanced processing options with the Standard and Express Gold packages mean it takes less time to process any filings you make with the state.
In addition, the express shipping included in the Gold package will grant you faster shipping times from LegalZoom to your door, so it's well worth considering this when you're choosing your package.
Document Management & Online Experience
All documents in Delaware are filed electronically, and Harvard Business Services uses an imaging system that further expedites their document filings.
LegalZoom comprises a simple, easy-to-understand interface; however, there are constant attempts to upsell and hook you into extra expenses that may not be so easy to cancel.
Key Similarities
Easy-to-use document management is offered
Key Differences
LegalZoom appears to put profit above providing exemplary service to existing customers
Processing Time
Depending on the Package you choose, processing times with LegalZoom can take anywhere from 10-30+ business days.
Harvard Business Services has one of the fastest processing times of its competitors. As they are connected electronically to the Delaware Division of Corporations, they can file the company formation forms on the day they are submitted and guarantee the approved documents within 24-48 hours.
They offer expedited same-day processing time for company formation within 24 days for an additional fee.
Key Similarities
Key Differences
Harvard Business Services is electronically connected to the Delaware Division of Corporations
LegalZoom offers a cheaper expedited service
Compliance & Track Record
LegalZoom has a decent track record for compliance; they can design legal documents that work well for the intended purposes. Harvard Business Services has scores of positive reviews - it's challenging to find a negative review on them anywhere. They have an excellent record for compliance.
Key Similarities
Both are BBB accredited
Reliable service
Excellent compliance record
Key Differences
Harvard Business Services has a long-standing reputation compared to LegalZoom
Customer Service
Both LegalZoom and Harvard Business services offer excellent customer service. LegalZoom provides access to a customer support team seven days a week. LegalZoom can be difficult to get ahold of despite this seemingly dedicated approach unless you're a new customer, which is a bad look.
Harvard Business Services offer comprehensive support via phone, email, live chat, skype, and WhatsApp. They also offer Spanish-speaking customer support.
Customer reviews for both were overall positive.
Key Similarities
Comprehensive customer support is offered
Each service provider is registered with the better business bureau
Good customer feedback
Key Differences
Harvard Business Services offers bilingual support and more options for customers to contact them
Harvard Business Services is only available five days a week, compared to LegalZoom's 7
Both companies can offer you an attractive LLC formation service; however, using Harvard Business Services to start a Delaware business entity has unique advantages.
Delaware allows LLCs to define their terms when forming an LLC in an LLC operating agreement. The operating agreement is usually a written document where the owners address the LLC's interests, management responsibilities, financial distributions, ownership percentages, and the procedure if the company dissolves.
Some advantages to using Harvard Business Services to form your LLC include:
A registered agent for the first year and at a fixed fee after the first year
The quick turn-around time to processing your LLC
Three tiers of LLC formation packages: Green, Basic, and Standard
Starting a corporation in the State of Delaware has unique advantages.
Delaware attracts many corporations due to its business laws - close to one million to date. Corporations in Delaware are business entities formed under the state's General Corporation Law, a specific type of business filing.
Harvard Business Services can help you form:
Delaware General Corporation (C or S corp)
Delaware Close Corporation (C or S corp)
Delaware Public Benefit Corporation (C or S corp)
Delaware Nonprofit Corporation
You don't have to file paperwork to start a general partnership, but it helps to have a written agreement that specifies rights, responsibilities, and profit shares. You'll also need the required business licenses, permits, and a federal tax ID. Both Harvard Business Services and LegalZoom can help with those things, but you may benefit from LegalZoom's legal advice services.
Nonprofits are corporations that the IRS has granted a tax exemption, referred to as 501(c). To qualify for this status, your corporation must fall under a specific category such as a charitable, educational, religious, scientific, or literary organization or institution.
Harvard Business Services can help you form a Delaware non-stock corporation and then apply for a 501(c) status with the IRS. Legal Zoom could also help you with this. However, Harvard's Business formation services have more experience in this area.
The Last Word
Harvard Business Services and LegalZoom can provide invaluable support during the formation process and support after lifetime customer support and annual reports. Both service providers offer coverage for small businesses, entrepreneurs, and big corporations alike.
If you're looking for a company with an excellent compliance record, a long-standing reputation, and good customer support, you can't go wrong with Harvard Business Services. You have to be willing to set up a Delaware-based business. If you want a lower price option or to set up business anywhere else, you can take a chance on LegalZoom.